Message from the chair
New Lessee of the Moreton Bay Lions AFC!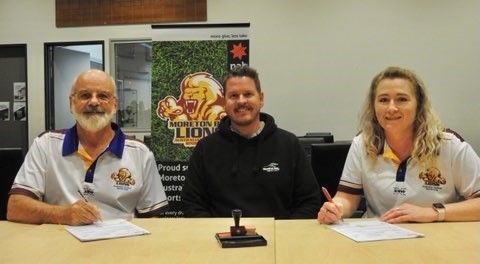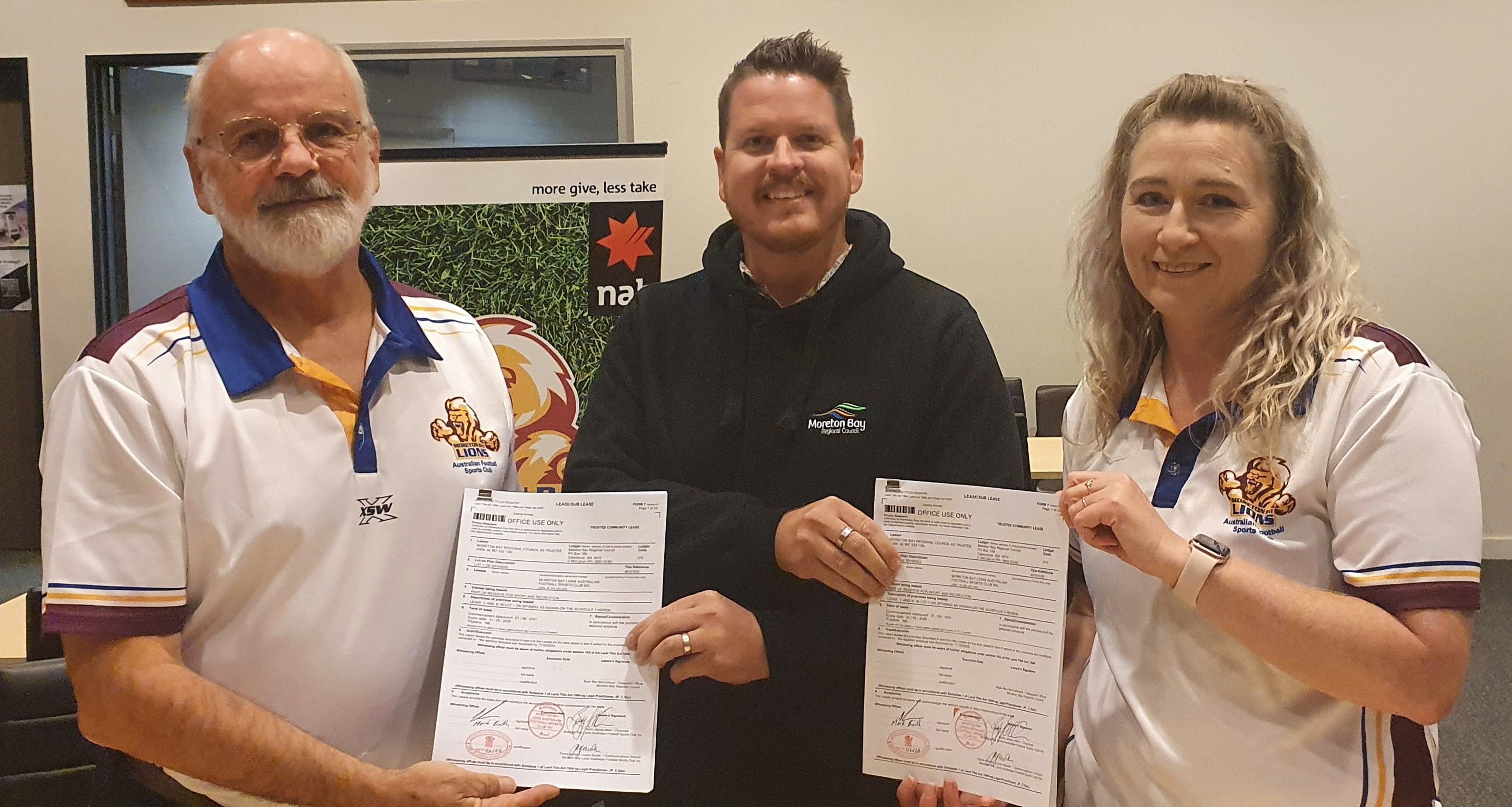 Dear Members,
On Tuesday 22 June, Fiona Baxter (our Communications Director) and I signed a document, in the presence of Mr Mark Booth, our Division 2 Councillor, that will have ramifications for our club for years to come. It will usher in an exciting new era as we become masters of our own destiny.
Up until Tuesday 22 June, the Moreton Bay Lions were tenants of the AFLQ which held the Lease for the facility we call home. As a result, we paid the AFLQ an annual rent to use the facility. That will no longer be the case.
After more than 12 months of intense negotiations between your Board of Directors, the AFLQ and the Moreton Bay Regional Council, which also involved the development of a comprehensive Business Plan for the club, Fiona and I signed an agreement with the Council which makes the Moreton Bay Lions the new lessee of what we can now truly call - our facility. This means that we are no longer beholden to a third party – we are now responsible for all that happens at our facility from bookings to infrastructure care and maintenance.
The Moreton Bay Regional Council is one of the most proactive councils around when it comes to supporting sporting organisations such as us. The council will continue to maintain all fields, gardens and parks in and around our facility. It will also be responsible for any maintenance and repairs to buildings within the facility. We are responsible for looking after what we have in the way of infrastructure, equipment, fences, lights, gas and electricity etc. This responsibility to look after what we have belongs to all of us.
To help grow our game across the region, the AFLQ have agreed to retain a presence at our facility and have signed a three year agreement, with a further two year option, to rent from us office and storage space. Your Board has decided (in line with the Business Plan) that the rent from the AFLQ, along with a co-contribution from the club, will be put into a sinking fund to assist with large maintenance costs as they arise in the future.
I would like to thank the Board of Directors who have worked so hard to make this all possible. We are fortunate to have such a strong and committed Board dedicated in trying to deliver good governance for the benefit of all who are involved in our great club.
In closing, I believe we have put in place the steppingstones necessary for building future growth at the club. This club, over the last two to three years has earned the reputation of being a go to club for footballers within (and without) our region. Players want to come here and play for the Moreton Bay Lions – and that, I think, just about says it all!
So, exiting times lay ahead for us – let us all get on board and enjoy the journey together.
Yours in footy,
Cheers,
Barry Allen, Chairman